Here's the issue.
Each year, approximately 1.6 million youth in the U.S. are homeless or runaways. The statistics for gay, lesbian, bisexual and transgender homeless youth are even more shocking, as this group represents up to 40% of all homeless young people. Considering that lesbian, gay, bisexual, and transgender youth represent only up to 7% of the total youth population, these numbers are disproportionately high.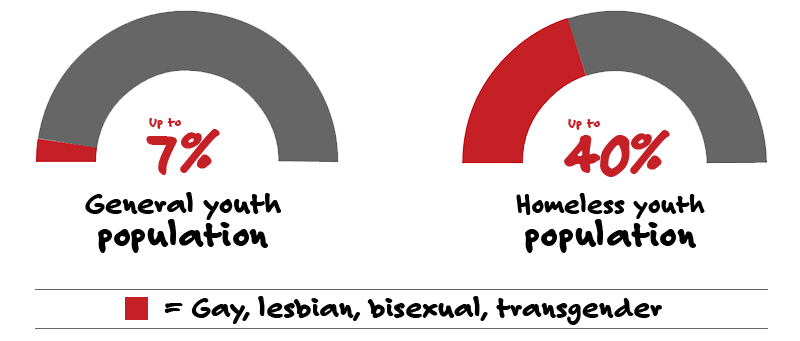 We can make a difference.
How do we bring an end to gay, lesbian, bisexual and transgender youth homelessness? First we have to deal with family rejection and foster greater acceptance in the home in order to prevent these young people from becoming homeless. We then have to take it one step further by educating society and engaging them to be a part of the solution by doing what they can to help these young people. Finally, we need to ensure that shelters are safe for all youth, regardless of sexual orientation or gender identity.